¡Bienvenido!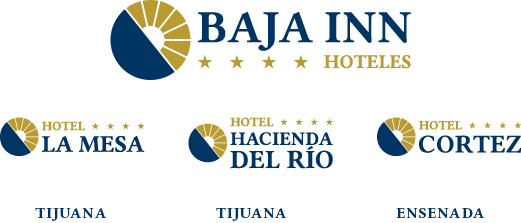 Being here for more than 60 years has not been an easy task, very few companies succeed. Baja Inn Hoteles is proud of being part of this small and privileged group. We know that this would not be possible without our customers' preference.
We are the only local hotel chain that operates in the state of Baja California, Mexico. Our hotels are located in the best tourism and commercial zones of the cosmopolitan city of Tijuana and of the beautiful port of Ensenada. Our mission is satisfying the needs of our customers by means of quality service, day by day we put into practice our more than 6 decades of experience in the market.
Quality policy: Being a company leader in the rendering of hotel services and exceeding our customers' expectations through a process of continuous improvement that promotes responsibility, honesty and service awareness among our employees.